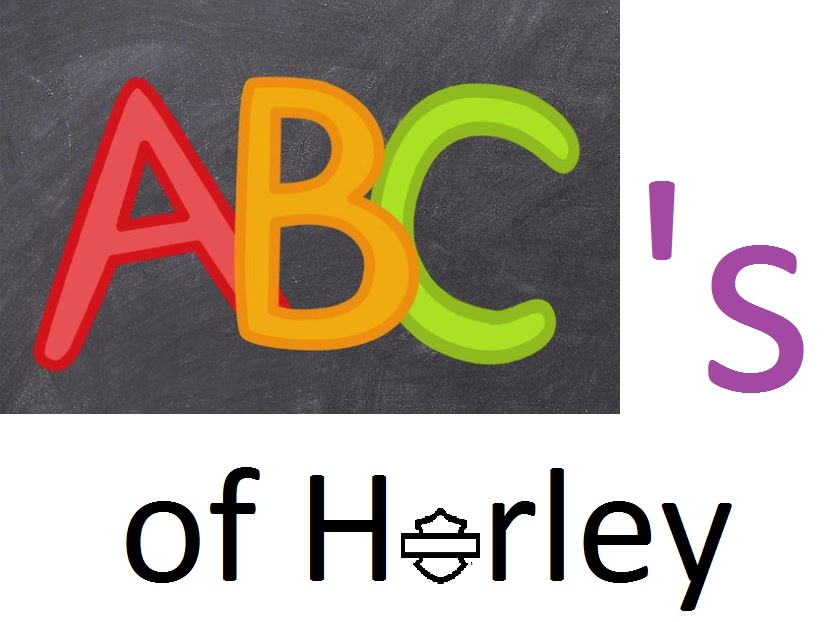 Well, as if anyone really needs an excuse to ride their bike! H.O.G. has a program called The ABC's of Touring Contest.  This is truly just a large scale scavenger hunt; Harley Dealerships, Public Libraries, City Halls, Fire or Police Departments and the ever popular Post Offices….all count toward your qualifying photo for the ABCs.  Every year the rewards for doing the ABC's change, and each year they are all listed on the H.O.G. website.
We at SCSFHOG feel that this is a great way to get out, have fun, take photos and grab a bite of  lunch with like minded friends.  On the first Sunday of every month we have our ABCs of Harley Ride and this ride is set-up to assist members with accumulating the ABC photos necessary to qualify for the awards.  If you don't want to have your photo taken for the ABC's, that's ok too, then it's just a great chance to get out and Ride.
This year H.O.G. has made it easier to participate in the ABC's.  They are letting us upload the photo's to their website and select the category to have the photo counted toward.  Go to HOG ABC's of Touring and check out the process in the Membership Benefits section by viewing All Benefits and then selecting the ABC's of Touring.  Check out the full rules and requirements on the HOG website.
Here is a few examples of what we have done so far this year (if you have any photo's you would like to share here please send them to me)